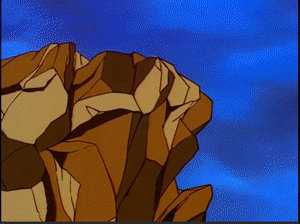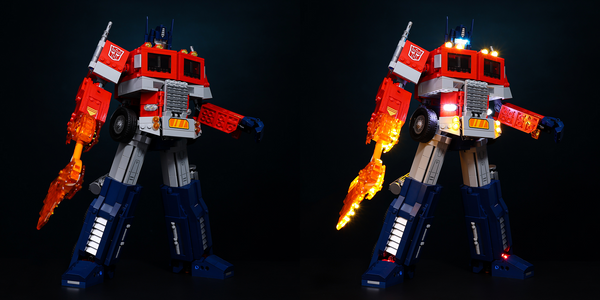 Think about leading toy companies in the world, and several names came to mind: Of course there is the LEGO Group, then Mattel, Hasbro and after this, This LEGO set would not be possible without the special partnership between Hasbro and the LEGO Group.
Transformers G1 Special "Top Secret Archives of Imaging II" Video Clip
Freedom is the right of all sentient beings.
----Optimus Prime's most common bio quote.
I'm that guy everyone remembers. No, not the tape guy, the other guy.
Optimus Prime is the awe-inspiring leader of the Autobot forces. Selfless and endlessly courageous, he is the complete opposite of his mortal enemy Megatron. Originally a mere civilian known as Orion Pax or Optronix, he was chosen by the Matrix of Leadership to command, the first in a number of heavy burdens he has been forced to bear. Another is his bringing of the Transformers' conflict to Earth. Every casualty, human or Cybertronian weighs heavily on his spark. He does not show this side to his soldiers and never succumbs to despair. The Autobots need a decisive, charismatic leader and that is what he gives them. It was that leadership which turned the tide of the Great War.

On the battlefield, there are few who rival Optimus Prime's prowess. He is easily the strongest of any Autobot his size. When teamed with his Combat Deck and Roller drone, his ion blaster and energon-axe are deadly weapons. He would sacrifice his life to protect his fellow Autobots or those under their care and does so on a regular basis. His compassion for other sentient beings is his only real weakness, and one the Decepticons have taken advantage of time and again... though it's also the source of his strength!
Early Lego Transformers 10302 Optimus Prime set design prototype exposed
In an official LEGO introduction to 10302 Optimus Prime, an early version of the model was revealed, showing us the initial design of the first official LEGO Transformers model. (Left) Created by LEGO designer Junya Suzuki.
You can see how the two versions differ in the photo of the finished set below.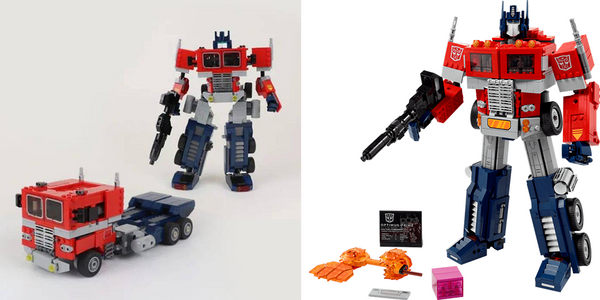 Senior Designer at the LEGO Group, Joseph Patrick Kyde,says about the collaboration: "It has been an honour and joy to work together with Hasbro to develop a LEGO version of Optimus Prime! I am excited to see these two toy companies come together for the first time to celebrate the leader of the Autobots. Optimus Prime has become a pop culture symbol of courage, selflessness, and great leadership as well as an awesome toy that embodies the problem-solving and creativity skills that both companies value so much. It's been a wonderful and challenging task to bring him to life using LEGO bricks, especially making sure that he can shift modes without disassembly and stay true to his signature look and style."
Casey Collins, Head of Licensed Consumer Products and Business Development at Hasbro noted: "We're excited to bring two of the world's greatest play and entertainment companies together to celebrate this larger-than-life, iconic character – Optimus Prime. We know fans everywhere will be thrilled by this collaboration as it enables fans and families of all ages to create memories as they work together to build the LEGO Transformers Optimus Prime."
Specification:
Build a Transformers icon – Enjoy quality time crafting all the details of this LEGO® Optimus Prime (10302) model
Converts from robot to vehicle – Just like the much-loved original, this LEGO® Optimus Prime replica switches between a robot and a truck
Authentic accessories – Relive Transformers sagas with accessories that include the  "Ion blaster", "Energon axe", "Energon cube", "Autobot Matrix of Leadership", jetpack, display plaque, optional waist panel
For Transformers fans – This LEGO® Optimus Prime collectible model is designed especially for adults looking for their next immersive project
Display with pride – Includes a display plaque so you can pay tribute to your passion for Transformers
19 points of articulation – Explore all of Optimus Prime's movements. Open the chest chamber to store the Autobot Matrix of Leadership
Dimensions – In truck mode, the model measures over 5.5 in. (15 cm) high, 10.5 in. (27 cm) long and 4.5 in. (12 cm) wide. In robot mode, the model stands over 13.5 in. (35 cm) tall
Packaging and Contents: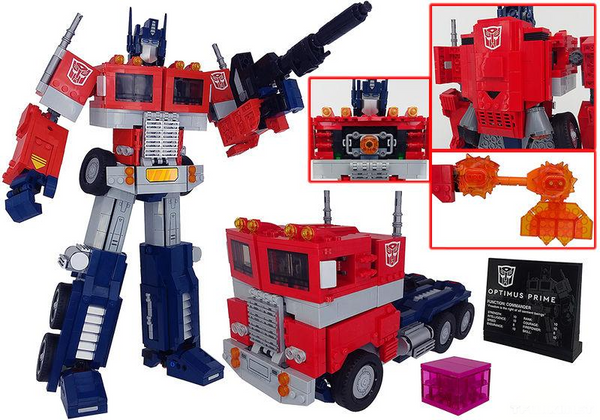 The packaging box of LEGO Optimus Prime adopts the "18+" adult packaging style. The main body on the front is Optimus Prime holding his ion blasting gun, in a big brother style. The LEGO Group and Transformers brand logos are spread across the bottom and top of the pack, and the top right corner tells us that the model can transform from robot form to car form. The back of the box shows Optimus Prime's transformation process in detail, and has various weapons and accessories, a small information stand, a leader module, a power block and a red jetpack.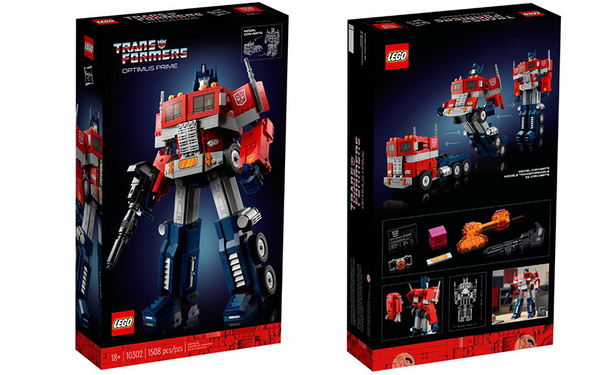 Hasbro and TAKARA's Transformers authorized logo on the top of the box.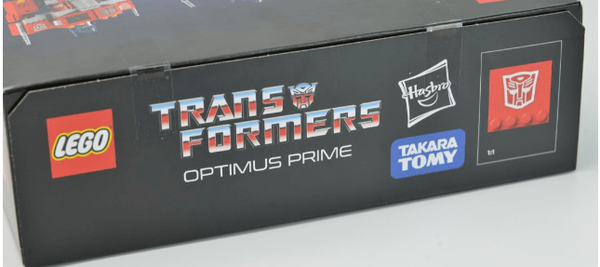 Show details:
Skyfire Combined Form Jetpack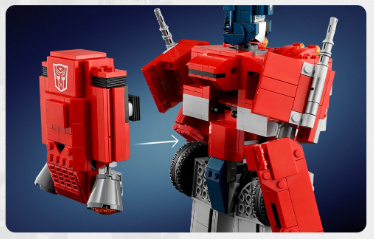 Tinder Source (can be built into mecha)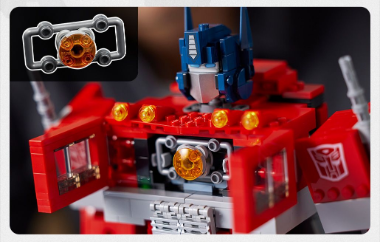 Ion blaster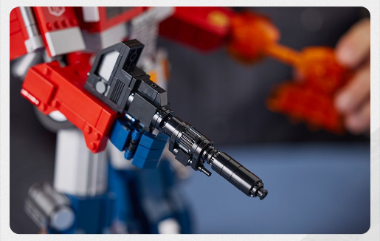 energy axe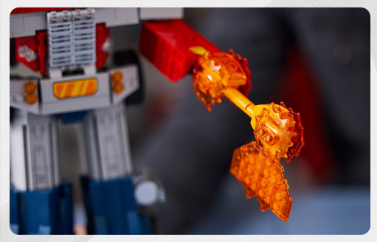 Display nameplate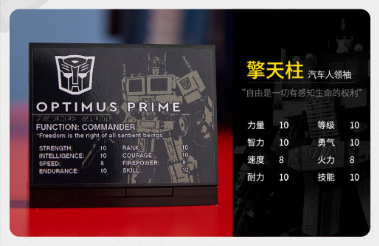 Finished model:
The completed Optimus Prime model is very beautiful, the high-saturation red is well used, and the details of the whole body are also in place. The range of motion of both hands is sufficient, and both the upper arm, forearm and palm can operate independently.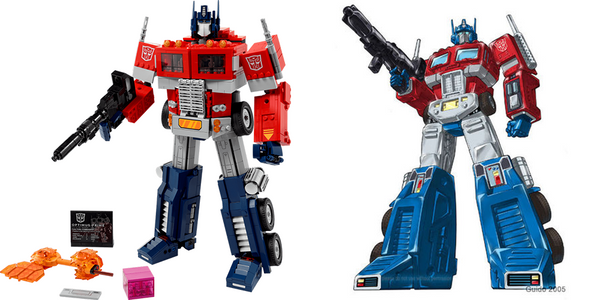 Optimus Prime with a weapon has double the combat power and is very handsome. The Optimus Prime in the truck state is also very good, the arms can be stuck in the back well, and the lights on the abdomen can be connected with the studs, which has a certain fixed effect.
Have a great time with a premium LEGO Optimus buildable adult model set. Add this Optimus Prime Lamp Kit for an immersive feel, or a top gift idea for anyone who loves Transformers collectibles. It is currently on sale on all platforms, and there are more limited-time discounts. Click the link for more details!
Optimus Prime is the Autobot leader from the Generation 1 continuity family.